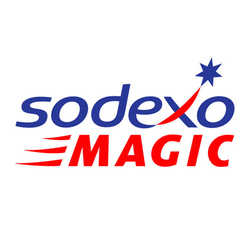 Sodexo Magic
Human Resources Manager
Sorry, this job has expired.
Atlanta, GA
Paid personal time, Life Insurance, Disability Insurance, Dental Insurance, 401K / Retirement plan, Paid holidays, Paid vacation, Health Insurance
$75,000.00 – $85,000.00 Annually
Now Hiring - Human Resource Manager
Use your passion for service to create a positive impact and make a difference in the communities we serve! SodexoMAGIC is a joint Sodexo/ Magic Johnson venture. 
SodexoMAGIC promises to empower the communities we serve by offering best-in-class food & facilities management solutions, which create a positive impact and make a difference in the lives of our clients and customers. 
SodexoMAGIC offers our dedicated service via the following Sodexo segments: Corporate Services, Hospitals, K-12 Schools, Universities.
Sodexo Aviation is seeking a Human Resources Manager 3 for the private airport lounge locations we manage for our valued Airline clients at Hartsfield International Airport.
These upscale, customer service-focused venues provide food, beverage, guest and appearance care services to the club members and our airline clients.
Position Summary
Handles human resource functions, up to complex issues and administration for single or multi-unit/account(s).
May include payroll, benefits, training, employee relations, recruiting, safety, etc. Position focuses on hourly workforce and may or may not include union accounts.
Key Duties
Respond to inquiries regarding HR plans, programs & policies. Education managers and employees on policies and procedures.
Assist in developing and implementing new policies and procedures. Knowledge of and oversees all Federal, State and Local laws regarding human resources.
Investigate and resolve employee issues and recommend resolutions, based on policy, as appropriate. Involve those necessary based on incidents; HR People Center, legal, etc. If applicable, management of union employees; understanding of all contract rules/policies and management of arbitration. Involvement of contract negotiations.
Provide direction to managers and employees on implementation of HR plans, programs, policies, and training. Act as the primary consultant on various HR initiatives.
Serve as the HR consultant and work with operations to positively impact business.
Perform due diligence for new business initiatives to determine the appropriate HR plans, programs, process, and tools (including compensation, benefits, leadership, staffing, diversity & inclusion) based on financial and legal exposure.
Qualifications & Requirements
Basic Education Requirement - Associate's Degree or equivalent experience
Basic Management Experience - 2 years
Basic Functional Experience – 2 years in HR
The successful candidate will:
Recruit and onboard frontline hires utilizing recruitment, onboarding and payroll systems;
Possess knowledge of state and federal HR laws;
Drive employee engagement and employee recognition programs;
Coach, counsel and maintain documentation for success;
Support employee relations;
Be involved in performance management and provide retention support;
Maintain active and terminated employee files;
Oversee and direct other Human Resources staff;
Have prior union management experience;
Possess excellent customer service skills for phone conversations and email responses;
Possess strong time management and organizational skills;
Work well independently and as part of a team;
Understand and respect sensitive and confidential information;
Have excellent computer skills with proficient knowledge of Microsoft Word, Excel, and Outlook as well as the ability to learn additional computer programs as needed;
Complete special projects based on business needs regarding human resources data and analysis; and/or
Demonstrate the ability to manage competing priorities and meet time demands.
Is this opportunity right for you? We are looking for candidates who are:
fluent in Microsoft Office Suite (Outlook, Word, Excel, Access, PowerPoint and Teams) and Smartsheet;
human resources savvy supporting a large frontline employee base;
strategic thinkers and effective communicators;
detail oriented, flexible, and have ability to manage multiple priorities; and/or
have excellent organization and attention to detail.
About SodexMagic
SodexoMAGIC promises to empower the communities we serve by offering best-in-class food and facilities management services, which create a positive impact and make a difference in the lives of clients and customers.
SodexoMagic is making communities better all around you. 6,500+ employees (72% diverse) serve consumers at more than 1,700 sites in corporate, healthcare, universities, K-12 schools, and aviation.
170 lounges operating across five continents. 30 million passengers served annually. 5,000 lounge managers. 20 years of experience. No one knows airport lounges like we do.
In the hospitality industry, our employees are everything. At Sodexo, we seek the best of the best. The Human Resources Manager knows how to roll up their sleeves, foster an inclusive work environment and go the extra mile to support our employees, clients and customers!
The SodexoMAGIC partnership represents the union of two global brands that operate at peak performance. Sodexo, a long-standing leader in "quality of life solutions" around the globe, and Magic Johnson Enterprises, the brainchild of NBA all-star Earvin Magic Johnson, who literally took the game to new heights. 
Who We Are
A purpose-driven industry leader, anchored in social progress, that champions supplier diversity, economic development, and sustainability
What We Do
Curate innovative solutions that improve the Quality of Life for the communities we serve.
Our Legacy
To empower communities and future generations to eat healthy, live well, and provide opportunities to the underserved.
Sodexo is an EEO/AA/Minority/Female/Disability/Veteran employer.
xtt7vyaybodg
325492153