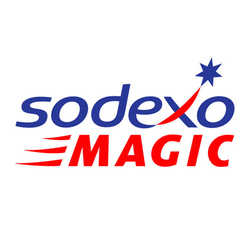 Sodexo Magic
Guest Experience Lead - $600 Sign On Bonus
Sorry, this job has expired.
Boston, MA
Paid holidays, Paid vacation, Health Insurance
Guest Experience Leads needed for Delta Sky Club at Boston Airport.
Hiring immediately - Full Time - WITH BENEFITS!
Now offering SIGN ON BONUS - $600.
This position (Guest Experience Lead) will specifically be focused on guest experience, guest engagement, and creating an atmosphere of refined service within The Delta Sky Club.
The Lead will also be responsible for real time (on the job coaching) for hourly team members as it relates to guest engagement and elevated levels of service.
• Attends training programs (classroom and virtual) as designated.
• Main area of focus is guest engagement and interaction.
• Will be responsible for executing special events (Surprise and Delight carts & hand passing items) in collaboration with the unit GM and regional Chef.
• Will be required to train Service Ambassadors & Bartender on elevated service levels and enhanced guest engagement creating genuine warmth and care within The Sky Club.
• Leads by example to provide signature guest experience through outstanding customer service and advancing our Guest Experience Standards
• Will be present on the floor throughout entirety of shift – greeting and engaging guests, while coaching team members to do the same
• Responsible for assisting in the creation of service culture focused on memorable and unique guest experiences.
• Will contribute to Team Huddles by providing micro-training and recognition for the team centered on guest engagement
General Responsibilities:
• Understands and follows all policies and procedures.
• Assists in ensuring a safe working environment throughout the facility for all employees.
• Assists in monitoring employee productivity and provides suggestions for increased service or productivity.
• Responsible for the oversight of day-to-day activities of subordinates and assigns responsibility for specific work or functional activities as directed by on-site management.
• Responsible for orientation and training of employees.
• Performs day-to-day assignments in addition to oversight duties.
• Works with customers to ensure satisfaction in such areas as quality, service and problem resolution.
• Promote in the development of the food service team.
• Attends all allergy and foodborne illness in-service training.
• Complies with all Sodexo HACCP policies and procedures.
• Reports all accidents and injuries in a timely manner.
• Complies with all company safety and risk management policies and procedures.
• Participates in regular safety meetings, safety training and hazard assessments.
• May perform other duties and responsibilities as assigned.
Job Qualifications:
Experience/Knowledge:
High School diploma, GED or equivalent experience preferred.
Skills/Aptitude:
• Must be able to coordinate the routine responsibilities of staff and resources.
• Presents self in a highly professional manner to others and understands that honesty and ethics are essential.
• Ability to maintain a positive attitude.
• Ability to communicate with co-workers and other departments with professionalism and respect.
• Maintains a professional relationship with all coworkers, vendor representatives, supervisors, managers, customers and client representatives.
• Ability to provide clear directions and respond accordingly to employees.
• Ability to use a computer. License/Qualifications Certifications: None.
General Qualifications:
• Willingness to be open to learning and growing.
• Maturity of judgment and behavior.
• Maintains high standards for work areas and appearance.
• Maintains a positive attitude.
• Ability to work a flexible schedule.
• Must comply with any dress code requirements.
• Must be able to work nights, weekends and some holidays.
• Attends work and shows up for scheduled shift on time with satisfactory regularity.
Physical Requirements:
• Close vision, distance vision, peripheral vision, depth perception and the ability to adjust focus, with or without corrective lenses.
• Significant walking or other means of mobility.
• Ability to work in a standing position for long periods of time (up to 8 hours).
• Ability to reach, bend, stoop, push and/or pull, and frequently lift up to 35 pounds and occasionally lift/move 40 pounds.
Working Conditions (may add additional conditions specific to defined work location):
• Generally in an indoor setting; however, may supervise outside activities and events.
• Varying schedule to include evenings, holidays, weekends, and extended hours as business dictates.
• While performing the duties of this job, the employee is primarily in a controlled, temperate environment; however, may be exposed to heat/cold during support of outside activities.
• The noise level in the work environment is usually moderate to loud
About SodexMagic
SodexoMAGIC promises to empower the communities we serve by offering best-in-class food and facilities management services, which create a positive impact and make a difference in the lives of clients and customers.
SodexoMagic is making communities better all around you. 6,500+ employees (72% diverse) serve consumers at more than 1,700 sites in corporate, healthcare, universities, K-12 schools, and aviation.
170 lounges operating across five continents. 30 million passengers served annually. 5,000 lounge managers. 20 years of experience. No one knows airport lounges like we do.
Who We Are
A purpose-driven industry leader, anchored in social progress, that champions supplier diversity, economic development, and sustainability
What We Do
Curate innovative solutions that improve the Quality of Life for the communities we serve.
Our Legacy
To empower communities and future generations to eat healthy, live well, and provide opportunities to the underserved.
Sodexo is an EEO/AA/Minority/Female/Disability/Veteran employer.
iyuu9qwwdply
302472185